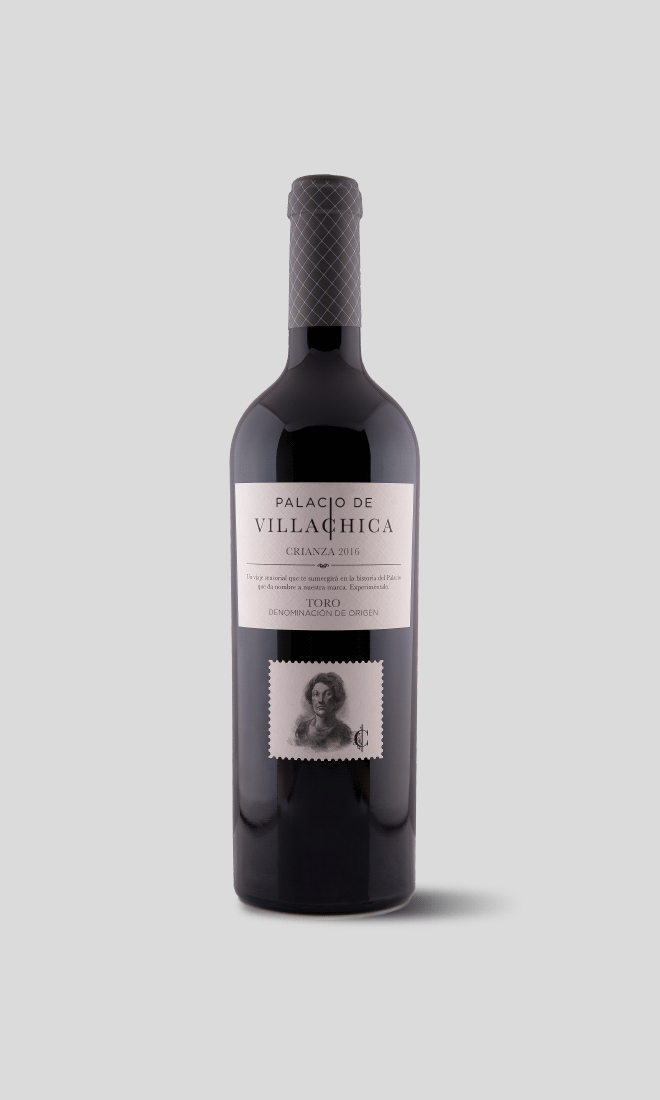 Palacio de Villachica
TORO CRIANZA
Type of wine: Tinto
Production Area: Toro
Cosecha: 2016
DO Harvest Rating: Excellent
VaGrape Variety: 100 % Tinta de Toro
Type of Bottle: Bordelesa
Formats Available: 75 cl
Alcohol: 15.65 %
Fermentation in a stainless steel tank at a controlled temperature of grapes from our vineyards. The malolactic fermentation takes place in a tank and then the wine is aged in American and French oak barrels for a minimum of one year, a period in which it acquires the aromatic balance that characterizes it, as well as its finesse and global expression.
We are facing a year of excellent quality, the vegetative cycle has been marked by a rainfall of 278.75 mm, by the absence of strong frosts in the vegetative stop phase and by the high summer temperatures both day and night, with an average annual temperature higher than normal, 13.8 oC. This causes that there are grapes with a higher degree of acidity, balanced ph, a softer tannin and a greater fruit and complexity.
Garnet color of deep intensity. On the nose, aromas of ripe black fruits such as plum and blackberry. Also present are the characteristic aromas of wood such as vanilla, brioche or toasted bread. Its aging of 12 months in American-French oak barrels, in addition to providing in the nose, makes its entry into the mouth a sweet tooth, with a medium body, long and persistent step in its exit. Balance between fruit and wood also in the mouth, soft tannins. A complex wine that gets better over time.