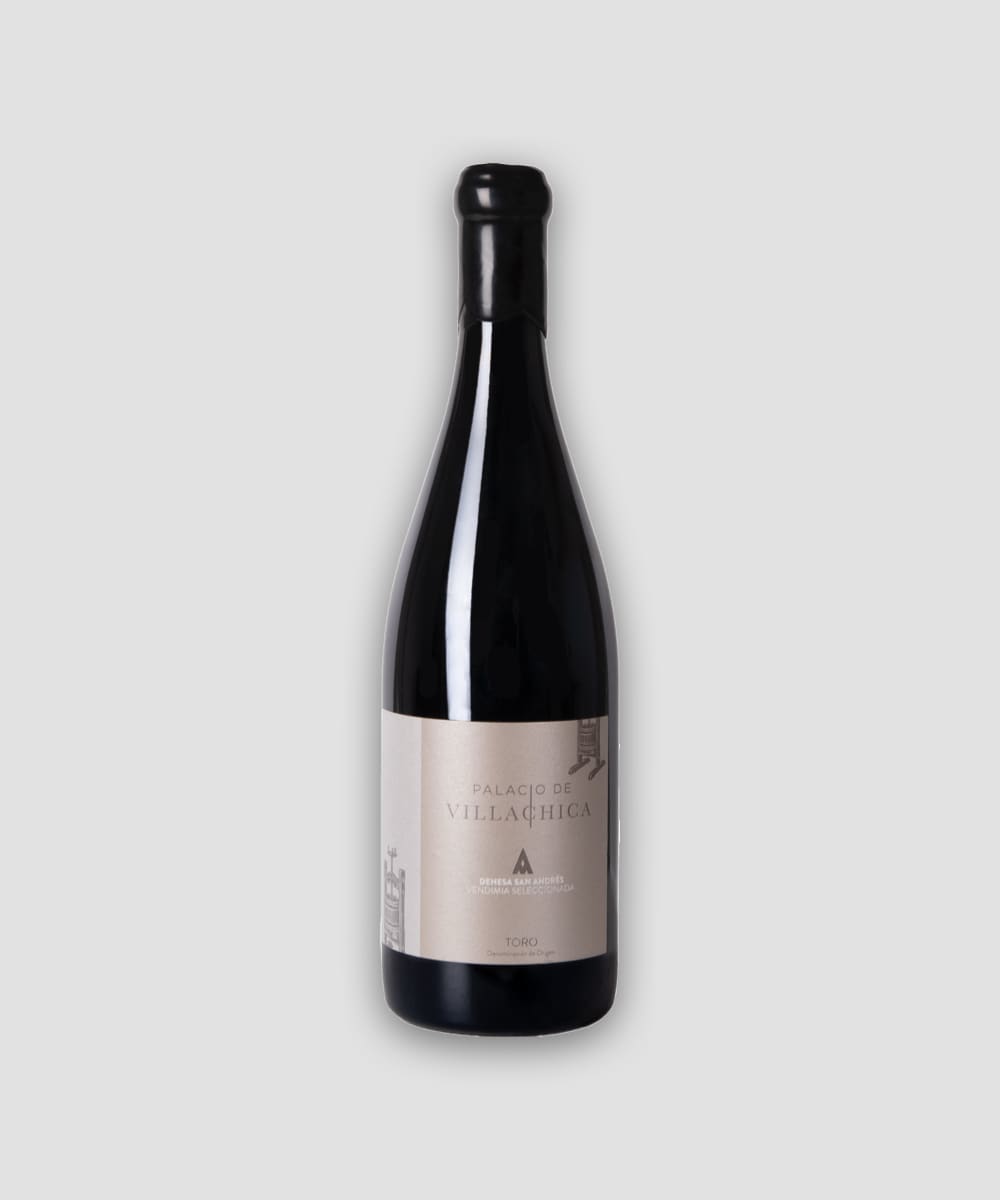 Palacio de Villachica
DEHESA SAN ANDRÉS VENDIMIA SELECCIONADA

D.O. Toro
Type of wine: Red
Production Area: Toro
Calificación DO Cosecha: Very Good
Variedades de uva: 100% Tinta de Toro
Type of bottle: Borgoña
Formatos: 75 cl y 1.5l
Alcohol: 15.5 %
Dehesa San Andres VS is our most special wine, come from plots selected from the best vineyards in the area, with vines over 50 years old, in some cases pre-phylloxeric. Very low production this will allow us to extract all the essence of the Tinta de Toro Grape, making a concentrated, complex, soft and elegant wine.
Selection of grapes in vineyard and later in winery. Manual harvest in boxes of 10 kg. Cold prefermentative maceration. Fermentation in stainless steel tank at controlled temperature. Malolactic fermentation takes place in a tank and then the wine is aged in new French and Central European oak barrels.
Red Ruby color with purple edges of deep intensity. On the nose it is intense with aromas of red and black fruits, such as cherry, currant and blackberry. Also present the wood with notes of cocoa, vanilla and chocolate. Its entry into the mouth is sweet, with a lot of body, tannin present, flavors of cocoa, toasted wood typical of its aging in barrels. Complex, enveloping and long. In full youth but with a lot of character and personality.