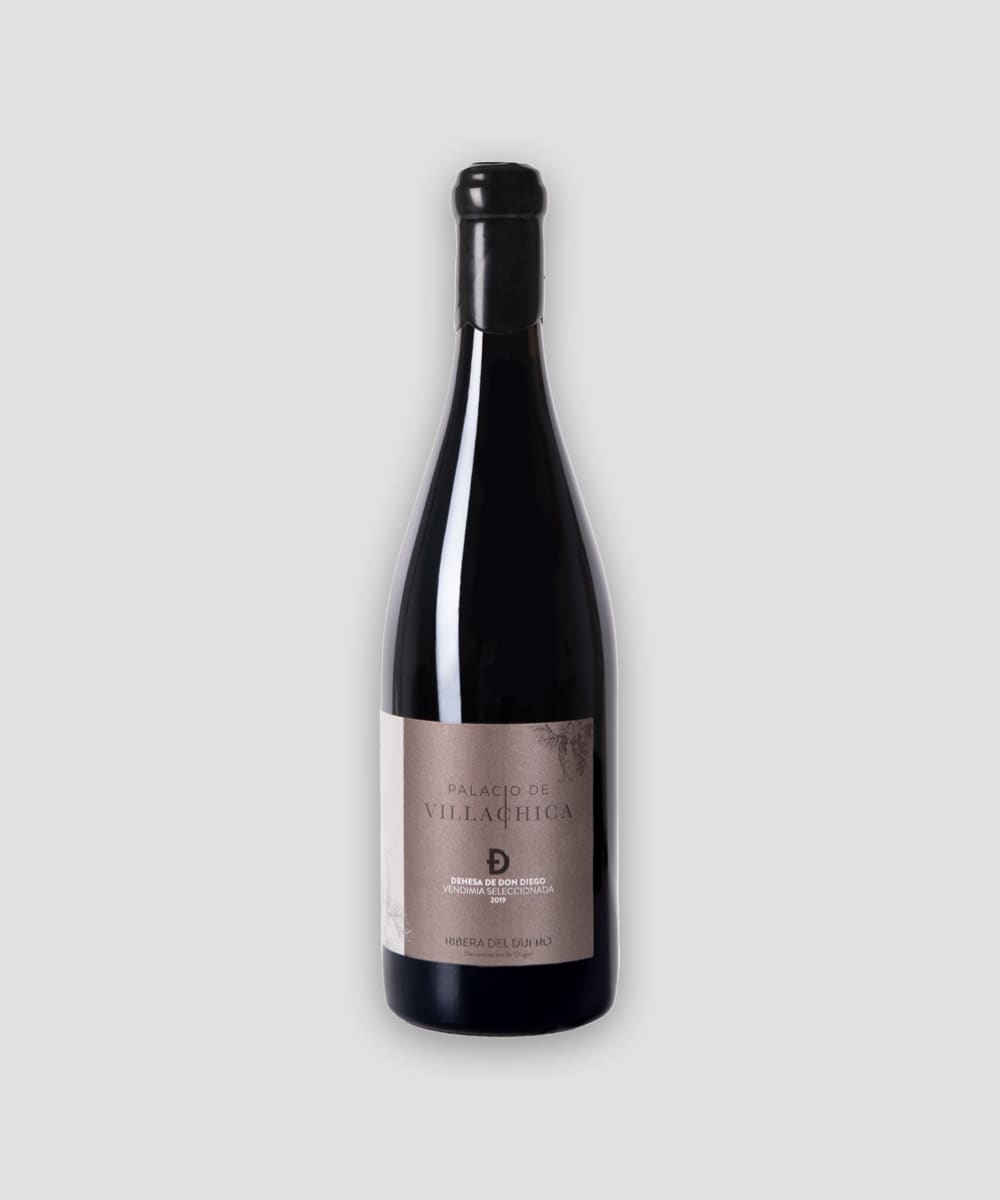 Palacio de Villachica
DEHESA DE DON DIEGO VENDIMIA SELECCIONADA

D.O. Ribera del Duero
Type of wine: Red
Zona de Producción: Ribera del Duero
Calificación DO Cosecha: Very Good
Variedades de uva: 100% Tinta del País
Type of bottle: Borgoña
Formatos: 75 cl y 1.5l
Grado alcohólico: 14.15 %
Grapes from vineyards in the area of Gumiel de Izan and Hontoria.
The grapes are harvested manually and transported in palots. Once in the cellar they are mechanically selected. The alcoholic fermentation takes place in stainless steel tanks at a controlled temperature, the second fermentation, the malolactic, takes place in a concrete tank and then the wine is aged in French oak barrels for a minimum of 12 months. Afterwards it is bottled where it ends its aging process until its arrival at the market.
A fairly dry climate, two heat waves ..., and a vineyard that despite this did not show sign of any type of stress. The abundance and generosity in rainfall of the previous year had something to do with it. The legacy of the climate of the previous harvest crossed with the dry climate of this vintage has given birth to a great vintage.
Purple-Red color of deep intensity. Intense aromas of ripe black fruit, currant, blackberry, along with those of wood, vanilla, chocolate and nutmeg make its presentation on the nose very interesting inviting you to try it in the mouth, where it does not disappoint as expected. Intense in flavor, with body and tannins present, memories of nutmeg, tofe, toasted bread and cedar. Balance and elegance. The perfect example of our philosophy.