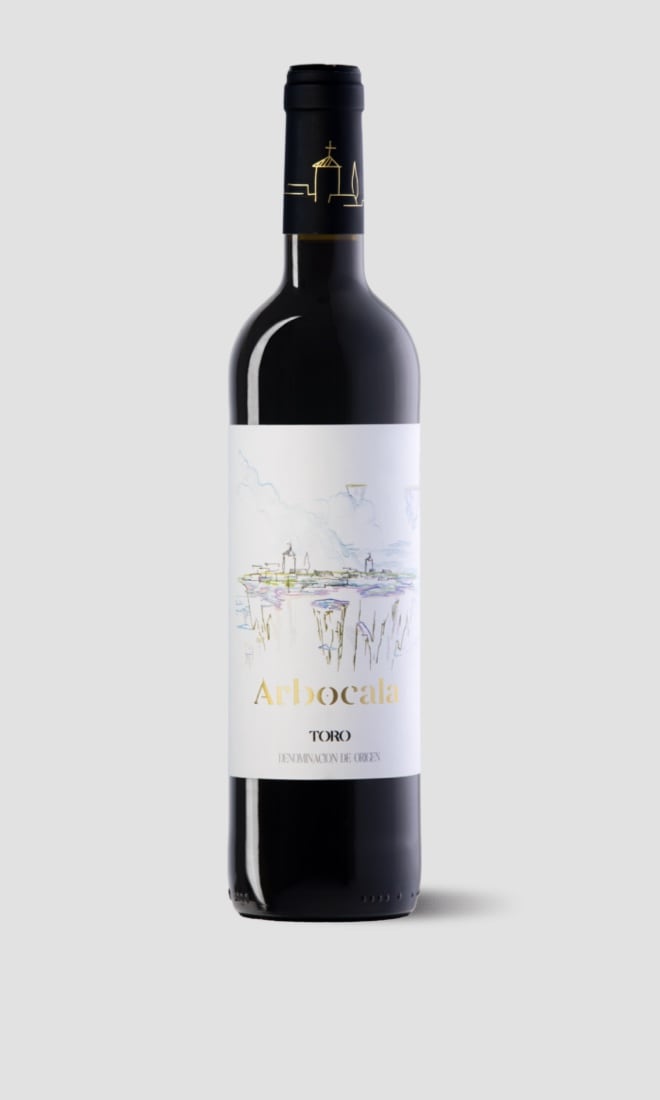 Arbocala
TORO CRIANZA
Type of wine: Tinto
Production Area: Toro
DO Harvest Rating: Excellent
Grape Variety: 100 % Tinta de Toro
Type of Bottle: Bordelesa
Formats Available: 75 cl
Alcohol: 15.5 %
Fermentation in stainless steel tank at a controlled temperature of grapes from our vineyards in Valdefinjas. Malolactica takes place in deposit and then passes in barrels for about 10 months.
The drought marked the harvest. The lack of water reduced the production although it made the quality of the grapes collected exceptional.
Its aging in American-French oak barrels gives it sweetness and a balanced structure with the fruit. Silky tannin that makes its passage through the mouth long and pleasant. Aromas of ripe red fruits such as strawberry and cherry, floral notes still present, aromas typical of their passage through wood such as vanilla, coffee or coconut.